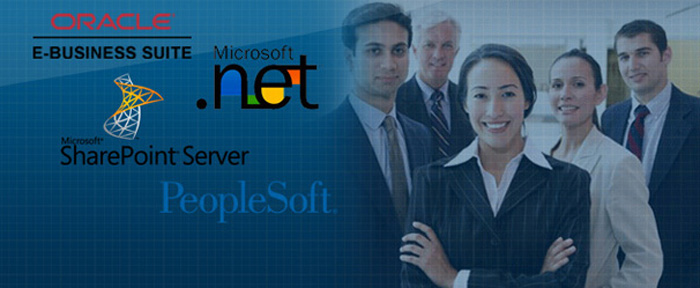 To be the 'best' requires a healthy obsession; understanding what you're excellent at, and continually striving to deliver superior results.
UniMind is driven to deliver the most successful PeopleSoft implementations, upgrades and enhancements, and we believe that being the best also demands delivering superior value. We adhere to a strict organizational model that keeps overhead low, and ensures we identify the ideal individual for each position, using our vast database of qualified PeopleSoft talent.
Our clients will tell you they rely on our transparency, dependable quality, and price predictability.
UniMind has significant experience across all PeopleSoft products, and in a range of industries including:
• Higher Education
• Healthcare
• Manufacturing
• Financial Services
• Public Sector
• Communications
• Retail
• Utilities
The depth and variety of the consulting teams UniMind provides is demonstrated by our unbroken string of successful PeopleSoft implementations, led by our highly experienced consultants.
As part of our PeopleSoft Enterprise practice, we provide Fixed Price Implementation and support. We offer new module implementation for a fixed price starting as low as $45000 and fixed price support packages starting as low as $10000 per month.
Call UniMind today to learn more.
Our Services
Data Analytics
---
Leverage the business data within your PeopleSoft systems through Actionable Operational Analytics. UniMind mines your Supply Chain, Financial, CRM and HCM data to produce highly valuable analysis and visual representations of your key operational metrics.
More Info
PMO and IV&V Services
---
Enterprise wide software implementations have unique and complex challenges. A strong Project Management Office with thorough knowledge of these challenges is critical for success.
UniMind PMO and IV&V services can help you setup a functioning PMO office, provide Independent Verification and Validation to ensure that your software solution fits the requirements of the business and ensure organizational goals are achieved.
More Info
E-Learning
---
UniMind eLearning turns your workforce into a unified team working together to execute your vision. Thru focused multi-media presentations, eLearning lets you share information with targeted internal and external audiences, while testing their comprehension to ensure your message was received.
More Info